---
The Maltese EU Presidency 2017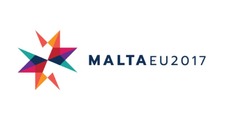 At the beginning of January 2017 Malta has taken over the Presidency of the Council, which rotates among the EU member states every 6 months, and thus has started the last third of the joint 18-month programme of the EU Presidency Trio Netherlands-Slovakia-Malta. The objectives of Malta's Presidency are based on the Trio's programme covering issues of migration, employment, economic growth, security, Energy Union and stronger EU in the world. During the upcoming 6 months the Maltese Presidency will focus on the following key areas:
- Migration
- Single Market
- Security
- Social Inclusion
- Europe's Neighbourhood
- Integrated Maritime Policy
More on the priorities of the Maltese Presidency can be found here.
Programme of the Presidency is available at this link.